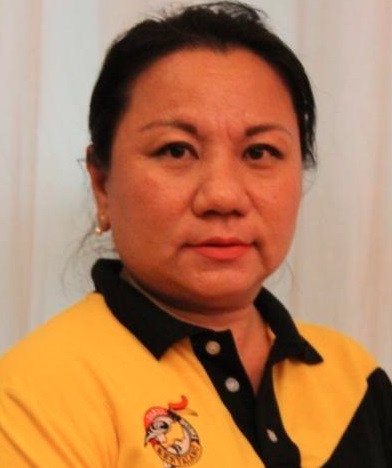 KUCHING, Jan 14: There should no longer be double or multiple standards in the case of quarantines. This is the view of Sarawak Parti Bumi Kenyalang (PBK) Central Committee Treasurer Tiew Yen Houng when she said this is to avoid the recurrence of another Covid-19 outbreak triggered by exemption of quarantines at hotels.
She added State Disaster Management Committee (SDMC) ought to learn from its mistakes and adopt a non-discriminatory approach in implementing the Standard Operating Procedures (SOPs) so that the people of Sarawak do not continue to suffer.
In view of the recent implementation of Conditional Movement Control Order (CMCO) in Kuching, Sibu, and Miri zones from Jan 13 to 26, she urged for the government to make more accurate assessments on existing situations and adopt a more rational approach for a balance between economic growth and epidemic prevention.

"People entering Sarawak must be compulsorily arranged to be quarantined at a designated place for 14 days, which is the common and unchanging wish of all Sarawakians.

"If the Sarawak government cannot prohibit the entry of foreigners, the epidemic prevention especially the isolation operation must be in place.
"Regardless of the identity of the other party, consistent actions should be taken," she asserted in a statement today.
Moving on to the Covid-19 situation in Sibu of late, Tiew urged for all Sibuans to stay at home as much as possible since SDMC had disclosed that local confirmed cases had visited most places around the district.
She also encouraged members of the public who have been to the listed places to go for Covid-19 screenings as there exist the risks of infection without confirmed contacts with the positive cases.
Understanding that businesses have been adversely affected by the CMCO where some had to close down or shorten the operating hours, she advised all business operators to take full preventive measures and require all customers to strictly comply with the SOPs.
"If it is necessary to conduct physical business, the industry must also pay attention to its own health and safety, strictly abide by social distancing and epidemic prevention actions  such as putting on face masks appropriately. "As for coffee shops and restaurants, social distancing is significant," said Tiew.
Source: DayakDaily
-----------------------------------------------------------------------------------

Parti Bumi Kenyalang is a multi-racial political party in Sarawak and having an achievable mission : "IN QUEST OF INDEPENDENCE". We plan to field 82 candidates in the coming Sarawak Election therefore we need financial support from Sarawak people and supporters abroad. After 57 years in federation of Malaysia we feel that Sarawak people can work with Parti Bumi Kenyalang to stop the plundering of Sarawak's natural resources and grab of Native Customary Rights Land against the wish of indigenous people of Sarawak.
 For the better future of Sarawak, we urge Sarawakian and overseas supporters to work with us and support us in the coming election.
If you want to support us financially you can do so through credit card, and in Malaysia you can also bank in directly to our Bank Account:
PARTI BUMI KENYALANG
HONG LEONG BANK ACCOUNT NO. 01800098039
肯雅兰全民党是砂拉越的多种族政党,其使命是可实现的:"追求独立之路"。我们计划在即将到来的砂拉越大选中派出82名候选人,因此我们需要砂拉越人民和海外支持者在经济上的支援。在马来西亚联邦执政57年之后,我们感到砂拉越人民应该可以与肯雅兰全民党合作,制止掠夺砂拉越的天然资源活动,并停止非法掠夺砂拉越土著保留地或習俗地。为了砂拉越的美好未来,我们敦促砂拉越人和海外支持者与我们合作,并在即将举行的选举中支持我们。
 如果您想在财务上为我们提供支持,则可以通过信用卡进行,在马来西亚,您也可以直接将钱存入我们的银行帐户:
PARTI BUMI KENYALANG
HONG LEONG BANK ACCOUNT NO. 01800098039